7 tags
4 tags
5 tags
Setsuban
By Steve Renshaw and Saori Ihara February, 2000 (Revised January 2013) On February 3th of 2013, Setsubun will be celebrated throughout Japan. Falling at the end of the period defined by the solar principal term Daikan (Severe Cold), Setsubun occurs one day before the sectional term Risshun (Spring Begins). [[MORE]] The setsu of Setsubun (literally "sectional separation") originally...
9 tags
5 tags
4 tags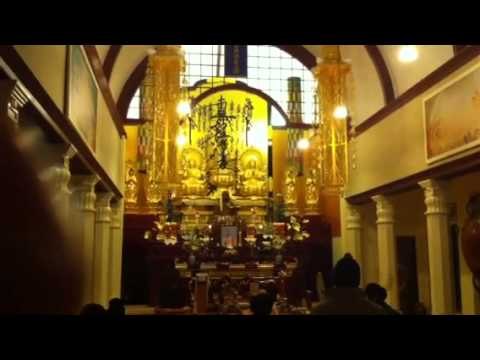 3 tags
5 tags
7 tags
6 tags
UPDATE from Friends of the Peace Pagoda
THIS PAST WEEK AT NEW TEMPLE: August 21-28th  NA MU MYO HO REN GE KYO GOOD NEWS AND THANK YOU:   $5,630 in offerings has been received in our first week of rapid response! This brings us over 25% in accomplishing our goal of $20,000.  224.2 offering units (@25 each) are in hand. 575 offering units remain.  Much gratitude to all for your effort to send the offerings in timely manner! We are sharing...
8 tags
Na Mu Myo Ho Ren Ge Kyo A CALL FOR IMMEDIATE HELP TO SECURE THE OCCUPANCY PERMIT this FALL 2012 for our Beloved Monks and Nuns! August 20, 2012 Dear Friends of the Peace Pagoda,   THANK YOU: Work on the Residence for Our Monks and Nuns, continues at the New Temple! Much progress has been made over the winter months and into the summer. And we thank you all for your willing offerings of...
8 tags
4 tags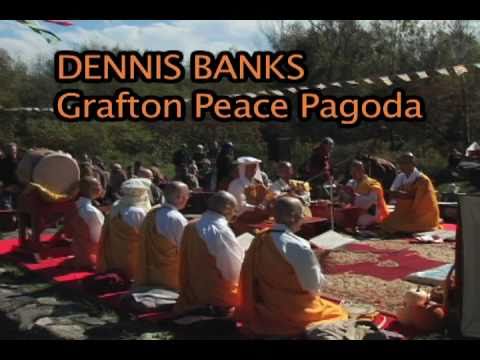 2 tags
peacewalks:
8 tags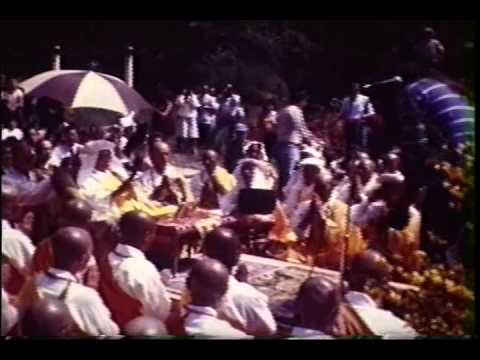 5 tags
7 tags
8 tags
3 tags
"In this world we often don't know what is going on. People are confused..."
– Reverend Kato, April 21st, 2012 Hana Matsuri D.C. dojo
9 tags
7 tags
4 tags
                              Spring Has Arrived, and so …   It is time for the Flower Festival in Atlanta!  Saturday, March 31, 2012, 11 a.m. at Nipponzan Myohoji-Atlanta Dojo 1127 Glenwood Ave., Atlanta And please join in celebrating the 2012 Lil & Bill Corrigan Peacemaker Award recipient  Mike Vosburg-Casey Na Mu Myo Ho Ren Ge Kyo Dear Friends, Nipponzan Myohoji-Atlanta...
5 tags
drvonskillet: "The damage is incalculable. It is worse than Chernobyl."               -Kato Shonin, just got back from his visit to Japan, almost 1 year after Fukushima.
FEBRUARY 11th & 12th -WORK DAYS AT THE PEACE PAGODA- COME JOIN US The  January Work Days  on the 29th and 28th of January were so successful that everyone shouted "MORE!" Thanks once again to Rick Baruc from Seeds of Solidarity who is organizing these Work Days with Towbee Shonin. He may be reached at 978-544-7564. Or leave a message for Towbee Shonin at the Peace Pagoda: ...
7 tags
New Temple Update
  Brief Report Back on January 28-29 WORK DAYS Approximately 12 people came each day. Folks so enthusiastic about progress made that second set of Workdays planned spontaneously for February 11th & 12th.    ü  Upper windows over the altar were installed – a major accomplishment!                                      ü  Chimney finished and hooked up to temporary wood stove. (look to ...
9 tags
Walk for a New Spring
 Remember Fukushima March 2 thru March 21, 2012 Sponsored by the New England Peace Pagoda A nineteen-day walk from Seabrook Nuclear Power Plant in NH to Plymouth Nuclear Power Plant in Ply­mouth, MA on the anniversary of the catastrophe at Fukushima, Japan and ending the walk in Vernon, VT at Vermont Yankee Nuclear Power Plant.     Schedule is subject to change   For details, to join the walk...
3 tags
Building a Pagoda: pictures from Smoky Mountain →
3 tags
5 tags
3 tags
5 tags
2 tags
2 tags
6 tags
"I HAVE received a hundred slabs of steamed rice cake and a basket of fruit. New..."
– Saint Nichiren
1 tag
1 tag
1 tag
1 tag
1 tag
1 tag
1 tag
3 tags
Happy New Year!
1 tag
Noodles for longevity
2 tags
1 tag
Ringing the bell 108 times